NewYou can listen to LBL articles now!
The Biden administration has begun the process of changing the name of some of the nation's federal lands deemed "derogatory."
The Secretary of the Interior Deb Holland is a Press release On Friday his department formally instituted a "process of reviewing and replacing derogatory names such as" squa "with federal use.
Cold Case Team Detects 'Gold Mine'
"Racial words have no place in our native language or on our federal land. Our nation's land and water should be outdoors and places of celebration of our shared cultural heritage – not to perpetuate the legacy of oppression," Holland said. "Today's actions will accelerate the important process of reconciling derogatory place names and mark a significant step in honoring the ancestors who have preserved our land since the time of the orphanage."
The statement adds, "Secretary's order 3404 Formally recognizes the word "squaw" as derogatory and creates a federal workforce to search for substitute names for geographical features in federal lands containing the term. The term has been used as a historically objectionable racial, ethnic, and sexist policy, especially for Indigenous women. According to the database maintained by the Board of Geographic Names, there are currently more than 650 federal land units covered by the term.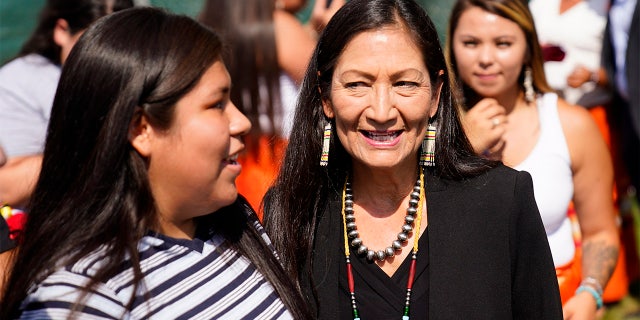 Harris: Rittenhouse verdict shows 'more work to be done' in criminal justice equity
The department has created a workforce of derogatory geographical names, which includes diversity, equity and inclusion experts within the department, and federal workplaces that require task forces to engage with tribal leaders nationwide on proposed name changes.
"Together, the Secretary's orders accelerate the process of identifying and replacing derogatory names. Currently, the Geographic Names Board is structured by design and operates on a case-by-case basis. "The process of securing review and approval is long, usually taking years to complete a name change. Currently, hundreds of name changes are pending before the board. The newly established Federal Advisory Committee facilitates proactive and systematic development and review.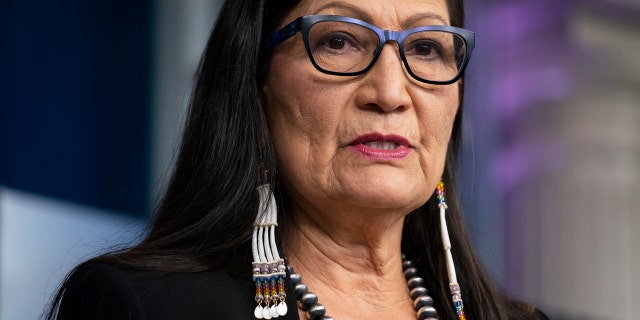 "Names that still use derogatory terms are the embarrassing legacy of this country's colonial and racist past," said John Echohak, executive director of the Native American Rights Fund. Statement Responded to Haaland's move. "It's time for us, as a nation, to move beyond these derogatory terms and show equal respect to the local people – and to all people."