Hamas gunman shot five people in Jerusalem's Old City on Sunday, killing one and wounding four others before Israeli police opened fire.
Police identified the shooter as a 42-year-old Palestinian from East Jerusalem, and Hamas later identified him as Fadi Abu Shqaidem, a nearby high school teacher.
Two Israeli police officers and another civilian were injured in the attack. lbl Reported.
An Israeli cleaner arrested at the home of the defense minister on espionage charges
The shooting occurred near one of the gates of the Al-Aqsa Mosque, a controversial sanctuary known as the Temple Mount and the Noble Sanctuary by Muslims.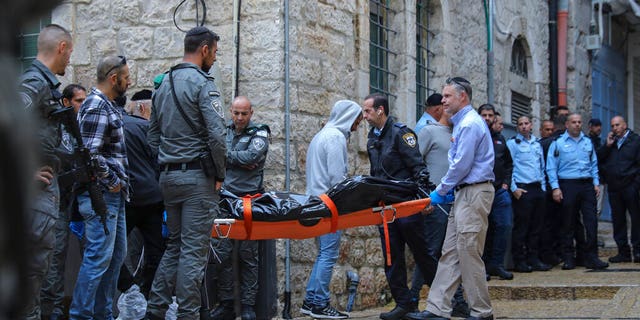 Israeli officials said 26-year-old Eliyahu Kay, a migrant from South Africa and working in the Western Wall, was killed by a gunman. Hamas has claimed Shkhaidem as one of its members, but has not claimed credit for the attack.
Ilhan Omar is a crossover question when asked what his relationship with the local Jewish community is like
Officials have therefore not determined whether the gunman acted alone or at the behest of the group.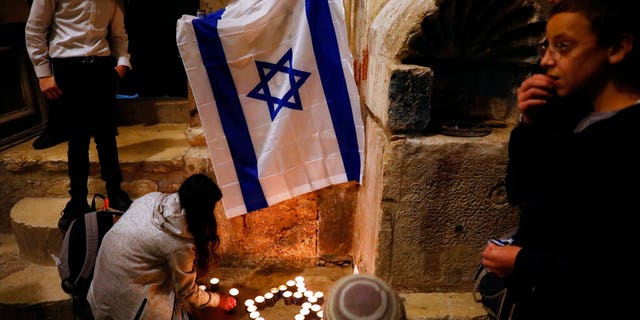 But Hamas praised the attack as a 'heroic operation'.
"The resistance of our people through all means and means will continue to be legitimate against Zionist invaders until we achieve our desired goals and expel our sacred places and all our land," said Abdel Latif al-Kanou, spokesman.
Armenia-Azerbaijan border clash claims casualties, tens of thousands missing
The attack comes after Britain said it would join the US and the European Union in denouncing Hamas as a banned terrorist organization.
"One can get support from the (British) decision to name Hamas this morning – its political wing – as a terrorist organization," Israeli Prime Minister Naftali Bennett told his cabinet.
Demeter Tzantchev, the EU ambassador to Israel, condemned "this senseless attack on civilians. Violence is never the answer."
The Associated Press contributed to this report.