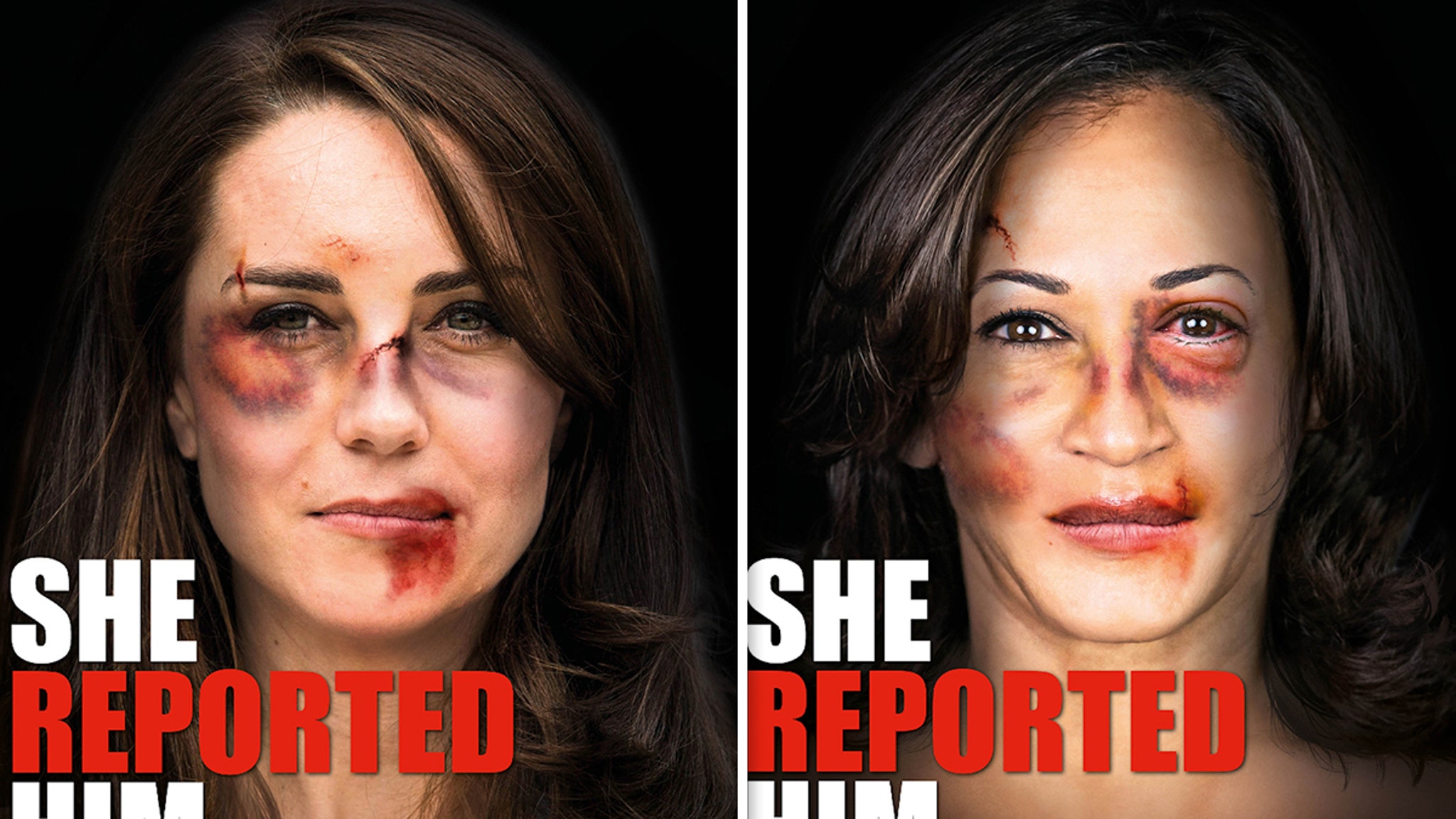 Posters have been pasted on buildings and bus stops in Europe, showing pictures of some famous women who appear cruel … They understand family violence in an attempt to catch people by the collar.
Artist Alexandro Palumbo Doctorate images of vice president Kamala Harris, In addition to the British Duchess Kate Middleton, Queen Letizia Spain, French politician Christine Lagarde And others … making them look like DV victims in her series, "She reported him, but she was killed anyway."
The caption, under battered faces, reads, "She reported him – but no one believed her – but she was alone – but she was rescued – but he was not arrested – but she was killed anyway."
Posters have been seen in Milan and Spain and possibly beyond.
"Drawing attention to the poor responses from politics to the issue of gender-based violence and highlighting the ineffectiveness of the support and protection system for victims," says the artist.
He continues… "Why should a woman report violence if she is not protected by institutions and killed anyway after the report?