A contestant on NBC's "The Voice" took a terribly-looking tumble on stage during Tuesday's live results show. Fortunately, she was able to quickly reassure fans that she was right.
Wendy Morton became the subject of online chatter with coach Blake after she hit the floor with her team's appearance on The Four Tops' "Can't Help Myself (Sugar Pie Honey Bunch)". Shelton.
Morton, 57, wrapped up the song with his coach and fellow teammates Lana Scott and Paris Winningham viewers Could not be unnoticed She turned to walk off the stage and stumbled upon a piece of stage equipment nearby and crashed to the floor. The camera made the cut to host Carson Dolly, but he turned his back on the camera to see if Morton was seriously injured. After a while, the show quickly cut to commercials when they got help from the stage.
Adam Levine jokes to hire Blake Shelton, Gwen Stefani as their Wedding Singer.
"We have an unfortunate moment for Wendy Motten and we hope she's right," she said before the break.
Fortunately, both the staff and their coach assisted Morton and got off the stage. Morton had his back when Shelton returned to his coach's chair in the fall, but Yahoo Entertainment He quickly returned to the stage to help her after realizing what was happening. Morton appeared alongside 48-year-old Dolly when the show returned from its commercial hiatus, assuring viewers that the fall looks and sounds even worse.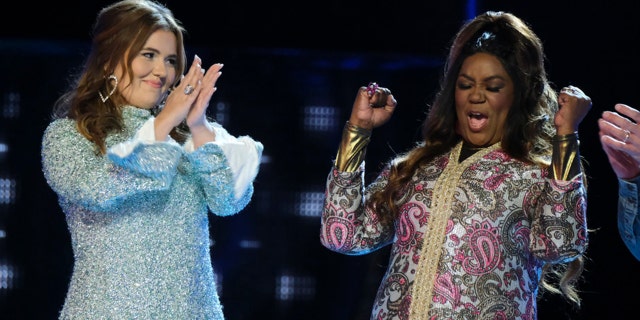 Click here to sign up for our entertainment newsletter
"I'm fine!" She said. "I'm a little hurt, but you know what? I'm still ready to go!"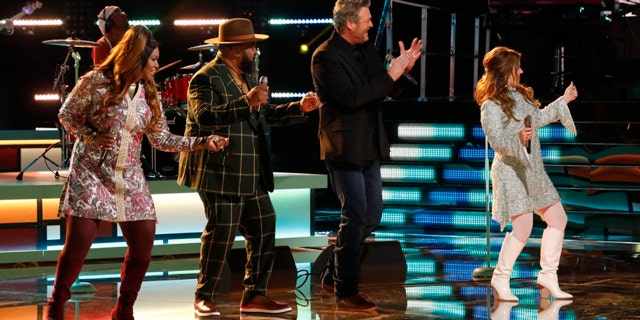 People Dolly reported to her and the audience that she had never seen anything like that happen live in the entire history of a long-running NBC contest show. So, regardless of how he performs in the remaining rounds, Morton has cemented his place in "The Voice" history.